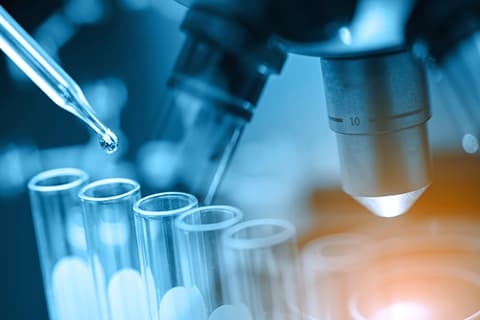 Since 1999, Vitreo-Retinal Associates has conducted more than 50 clinical research trials in an effort to provide our patients with cutting edge treatments for retinal diseases. These programs allow our patients access to the most up-to-date treatments and medications not yet available to the general public. VRA's physicians and full time research staff are proud to be the area's leader in innovative eye research.
Did you know that VRA played a role in the discovery of drugs used to treat wet macular degeneration? Every week we perform hundreds of injections of Avastin, Lucentis, and Eylea for macular degeneration, but there was a time when these drugs did not exist! With the help of our patient volunteers, VRA has participated in several of the studies which are required by the FDA in order to gain approval for medications like Lucentis and Eylea!
New studies with cutting-edge treatments for our patients' retinal diseases are always on the horizon!
Current Clinical Research Trials
Past Clinical Research Trials
To Learn More About Our Clinical Research Trials, Please Contact:
Carla Smith, Clinical Research Coordinator
Vitreo-Retinal Associates
2505 E Paris Ave, SE
Suite 100
Grand Rapids, MI 49546