Founded in 1990, Vitreo-Retinal Associates' vision is to practice excellence in providing state-of-the-art, specialized ophthalmic care in a caring, honest, and trustworthy environment.
We Specialize in the Diagnosis and Treatment of: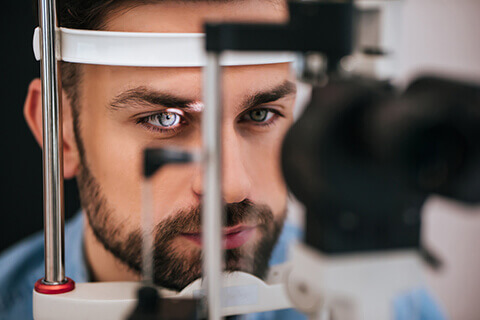 Diagnostic Services and Ophthalmic Procedures Provided:
Ongoing Research and Clinical Trials
Since 1999, VRA has conducted more than 50 clinical research trials in an effort to provide our patients with cutting edge treatments for retinal diseases including macular degeneration, diabetic macular edema, and central retinal vein occlusion. Learn more about our clinical trials.
Insurance
We participate with most health plans, including Medicare. Please call us with any questions about your insurance, we will gladly assist you in any way to ensure prompt, correct payment.
Appointments and Emergencies
For routine communications or to make an appointment, please call between 8am and 5pm, Monday through Friday. For emergencies after regular office hours and on weekends, a physician is available 24 hours a day; our answering service will answer your call and promptly notify the physician on call.